About Me
Susan Gemini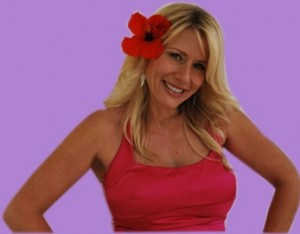 Susan Gemini is an Angel Intuitive Certified by Doreen Virtue, PHD as an Angel Therapy Practitioner ® in Spiritual Counseling and Healing Techniques. Susan's private practice includes Angel Healings, Angel Therapy, Angel Readings, Messages from the other side, Crystal/Stone/Gem Therapy, Chakra and body clearing, Reiki, and Life Coaching, Teleclasses, and Intuitive Workshops.
" I am working full time as a Light Worker, Spiritual Teacher, and Messenger for Creator, Angels, Mother Earth, and Healing Energies. I love my job in helping people open up to their Higher Selves. Every one is a Divine Being, all Perfect, and sometimes we just need to be pointed or helped onto our 'Path of Divineness.'
I live in Hawaii, and have a beautiful daughter who is about to be off on her own Path of Life. Living in Hawaii raising my daughter Chanel has been very healing, it is very easy to stay very connected to Mother Earth here.
I Hope one day to have our Paths meet in Life, and I wish you Angel Love and Angel Blessings, and HEALING LIGHT !"

Click here to visit the Angel Store
My First Workshop 2006 and more